PLEASE NOTE IF YOU ARE WANTING TO WRITE THE AMENDED SENIOR CERTIFICATE (ADULT MATRIC):

The Amended Senior Certificate's (Adult Matric) academic year is AUGUST - JUNE and not Jan - Dec.
Department of Basic Education Matric results
In addition, some provinces also have facilities to search for matric results:
Telephone
SMSs cost R3.00 each and calls are charged at standard rates.
Register via SMS your ID number and exam number to 35935 sms cost R3 to get your matric results
Call 082 152 on the day the results are released, select option 6, input your ID and exam number and listen to their results.
Obtaining past matric results
The Matric Results website has an archive of results that go back to 2004.
The matric.co.za website also has a very useful guide that addresses the statement "I am trying to find my matric results!"
Re-issue or replacement of a matric certificate
Re-issue or replacement of a matric certificate (or change of particulars). The SA government gives guidelines on applying for the re-issue or replacement of a matric certificate on their website including reasons for re-issue, documentation required, costs involved andf the procedure to follow.
Amended Senior Certificate (ASC)
An exciting development is known as the Amended Senior Certificate (ASC). More information can be found on the Basic Education website.
The following learners will qualify for admission to the amended Senior Certificate:
Matric 2017 Exam timetable
Parent24 provides a printable and downloadable National Senior Certificate 2017 exam calendar. They also provide useful information for current matrics on their "Matric exams 2017! Here's all you need to know" page.

Second Chance Programme: Giving you another chance at success!
The objective of the Second Chance Matric Programme is to offer young people who have failed to meet the requirements of the NSC a second chance to obtain a matric thereby improving quality of life.
The programme will be piloted this year (2016) and registration for participation will only be open to learners that attempted the NSC examinations in 2015. To find out more, click here.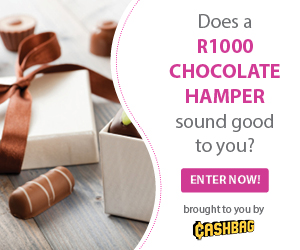 Department of Education - Matric Forms
The following forms are available for download as PDF from the Department of Education's website:
Matriculation Board - FAQ
Useful information on how to obtain matric exemption certificates, particularly useful if applying for exemption on the grounds of mature age or because you are a foreigner.
The Matriculation Board
The Matriculation Board is an advisory committee on minimum admission requirements to Higher Education South Africa (HESA), the organisation which marks the coming together of the South African Universities Vice-Chancellors Association (SAUVCA) and the Committee of Technikon Principals (CTP).Its functions include:
In its service to students and institutions in 2006, more than 28 000 certificates were issued and the Matriculation Board continues to provide an important service to students who do not meet the statutory minimum admission requirements to enter first HE degree studies in South Africa.
Umalusi - Council for quality assurance in general and further education and training Umalusi improves quality in public adult learning centres in South Africa, as well as in private and community-based organizations that offer basic education by :
quality assuring the examinations for the General Education and Training Certificate (GETC) for adults, as well as the internal assessment that lead to this qualifications.
monitoring the quality of qualifications and curriculum.
accrediting private education centres directly
There is a searchable list of accredited providers on their website.
The SA-YES Resource Bank South African Youth Education for Sustainability
The SA-YES Resource Bank (RB) is a PDF document containing a directory of websites and contacts on topics ranging from counselling to CV tips and further education to finding employment.
No Matric? No problem
The College of Supported Learning SA addresses several matric needs:
I am older than 23 and have never completed matric
I was in matric in the last 2 years. I did not complete matric
I passed matric but I need better marks
I left school recently. I did not complete matric
I left school a long time ago. I never completed matric
Matric.co.za
If you have left school and still have to pass matric or are wondering what to do after matric with your qualification, this web directory will show you a world of opportunities.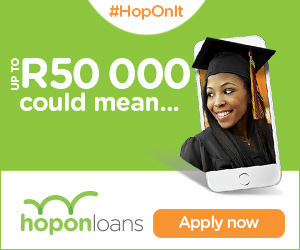 Matric - the long and the short of it
Article by Leendert van Oostrum on the Association for Homeschooling's web page. This article discusses various aspects of adult matriculation, legislation and options for study.
How to get a matric when you've already left school
This article discusses ways in which you can obtain your matriculation even if you are no longer in school.